Get the credit card that rewards you for being Texan. The I AM A TEXAN Rewards Visa.

Common Sense TV Host E.T. Williams shares his thoughts on the DoD's gag order from Fort Hood's Warrior Way's PX parking lot.

———-

Click here to request your I Am A Texan Rewards Visa Card. Rewards for shopping at local Texas businesses.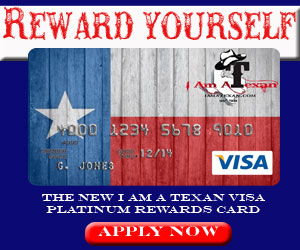 Comment section below!

What do you think about this? Comment section below!
Comments
Comments